A transgender extravaganza that has been running since 1974, Tiffany's Show in Pattaya is still going strong, packing in hundreds of ogling tourists every night. The entrance fee is not cheap – 900 baht (US$28) for an ordinary ticket and 1,600 baht for VIP seats – but this does not put off an audience that nowadays is more than 60 per cent made up of Chinese tourists.
Unlike tourists from many other countries, however, the Chinese do not seem to be attracted to Pattaya for its notorious nightlife of girlie bars and prostitution. They are more interested in all other things Thai, including the food, silk and the exotic "ladyboy" performances staged by the 44-year-old Tiffany's Show.
"Many people have already visited the show and they have recommended it," says Chan Xiali, 30, waiting outside the venue's entrance with a friend. "We want to see the show because they [transgenders] are so beautiful and dance so gracefully. There is nothing like this in China."
Chan, from Guangdong province, is a so-called FIT (foreign independent tourist) visiting Thailand, but is constantly guided by social media advisers such as WeChat, which provides input on everything from hotels to street food.
"I think the Chinese who come to Pattaya now are better informed," says Alisa Phanthusak, managing director of Tiffany's Show and part of the family that established it. "Everywhere they go in Pattaya they have WeChat giving them suggestions all the time. So this is the new word of mouth. And if you consider that China has a billion people, if you can get them all plugged in by word of mouth via social media, that's your marketing."
The show, however, seems to need little help in the marketing department. It hosts two annual transgender beauty pageants – Miss Tiffany's Universe and Miss International Queen – which attract contestants from around the world. This year's Miss International Queen contest on March 9 will see the entry of a Miss China (Macau).
Many of the regular shows, which go through two performance changes a year, are now stage-managed to cater to the rising number of Chinese viewers. They feature Chinese sets, costumes and Mandarin songs lip-synched by the performers.
"In the beginning we had a lot of [Chinese] group tours coming to Tiffany's, but now the market has changed," Phanthusak says. "Now we get more Chinese FIT customers than tours."
That is good news for Tiffany's bottom line. The Chinese group tour agents and guides demand at least 50 per cent of the show's ticket price as their cut, whereas Tiffany's keeps 100 per cent of FIT ticket sales.
Nevertheless, Chinese group tours help keep Tiffany's – and hotels in Pattaya – packed, even during the traditional low season between May and September.
"For Chinese tourists there is no low season, or high season; they travel 12 months a year," says Suwat Paepiromrat, director of sales and marketing at the Eastern Grand Palace hotel in Pattaya, which specialises in catering to Chinese tour groups.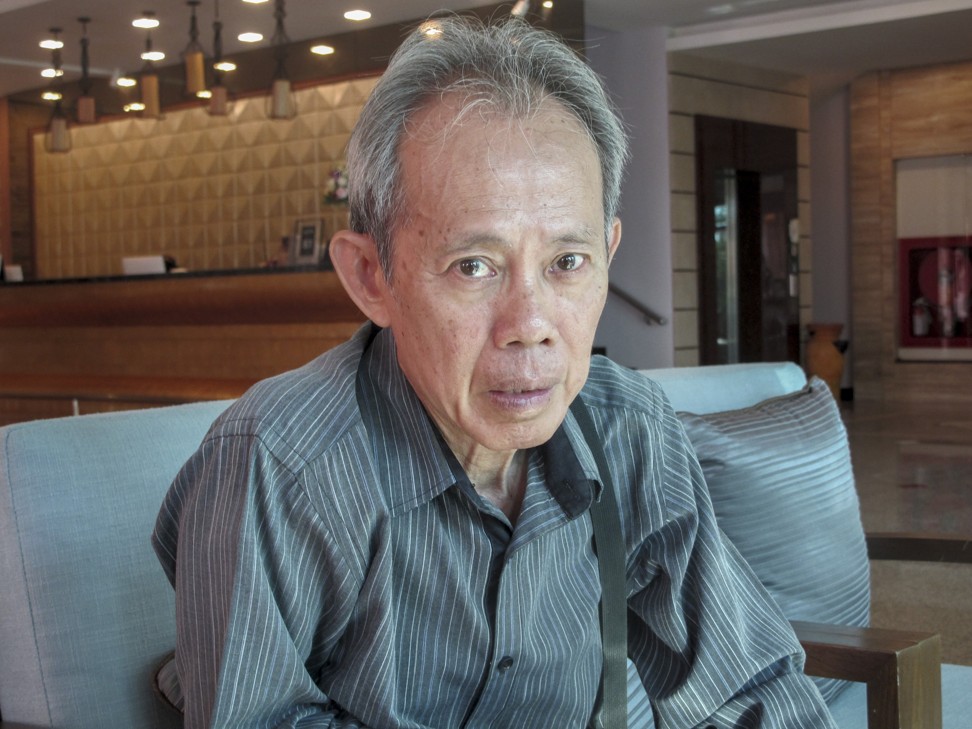 There are hundreds of hotels in Pattaya and neighbouring Jomtien, offering more than 100,000 rooms. Some would have gone bankrupt long ago without the group tours from China.
"With Chinese tours we can reach 80 per cent occupancy," Paepiromrat says. "We couldn't succeed with any other market because the hotel is far away from the tourist zone."
Paepiromrat, who also handles sales and marketing at another five Pattaya hotels, says he initially had a tough time filling rooms after the Thai government launched a crackdown on so-called zero-dollar Chinese tours over a year ago.
For rich Chinese, London and North America … for retirement are too far away. Pattaya is only a few hours' flight and the prices here are not expensive
In September 2016, Thai authorities impounded 2,150 tour buses belonging to three Thai companies that provided the buses free of charge to Chinese tourist agencies. In return, the visitors were forced to spend at select shops. The crackdown, initiated to stop the scamming of Chinese tourists that was harming Thailand's reputation, led to a 30 per cent drop in the number of visitors from China in the last quarter of 2016.
The cheap tours and shopping scams quietly resumed in Thailand last year, however, after the crackdown lost steam.
"They [tour operators] still try to get tourists to buy stuff, but they are buying less. They know better now," Paepiromrat says. "The government thought only Chinese tour operators were benefiting from the zero-dollar tours, but actually it is Thai people who own the hotels and restaurants, so we are the ones who suffered."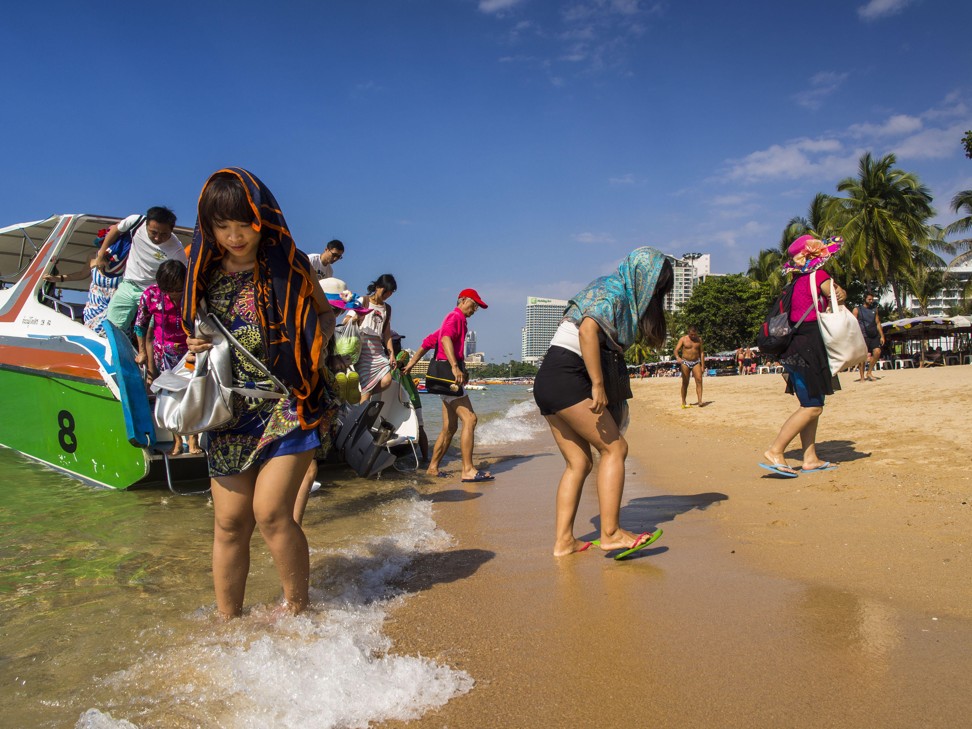 Although there are now fewer Chinese visitors travelling to Thailand in groups, the number of FITs is more than making up for the loss, official statistics indicate.
Pattaya has been a popular destination for a changing profile of visitor ever since the mid-1960s, when US servicemen stationed in the nearby U-Tapao airbase in Sattahip during the Vietnam war discovered it was a good place for rest and recreation. Japanese and European sex tourists flocked there in the late 1970s, then came Koreans, Middle Easterners and Russians – until the rouble started to collapse in 2014 – and most recently it has become popular among Indian and Chinese visitors.
Many of the earlier tourists bought condominiums and houses in Pattaya or neighbouring Jomtien, and settled down as permanent residents, with the benefit of retirement visas. Now, it is the Chinese who are buying property in the area.
Kevin Ding, a native of China's Shanxi province, moved to Pattaya eight years ago to set up an online real estate agency targeting the Chinese market. Last year his company, Skyren Group, opened an office on Pattaya Beach Road, across from the landmark Dusit Thani Pattaya hotel and next to the equally upmarket Amari hotel.
The office, with large signage in Chinese characters, is hard to miss for the hundreds of Chinese tourists who roll by in tour buses each day heading for the beach, where they are dropped off for shopping or speedboat trips to nearby Koh Larn Island. At night the groups are taken for a wander along Walking Street – with its maze of girlie bars – or to the Tiffany's Show.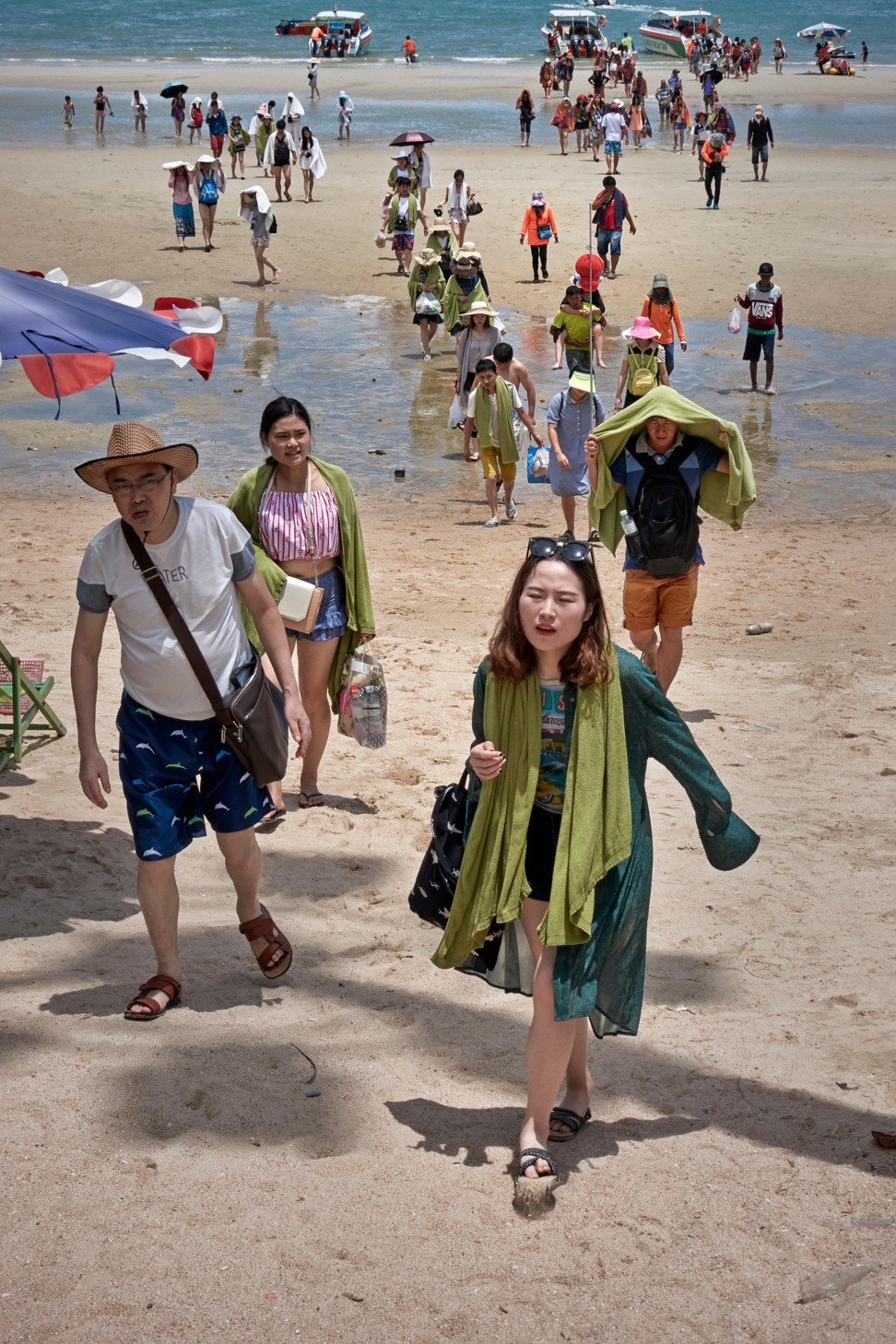 Although notorious for its "nightlife entertainment", a euphemism for the prostitution, Pattaya has a different allure for the Chinese, according to Ding.
"In my opinion, Pattaya is a big, modern city in Thailand which happens to be by the beach," he says. "Chinese people like big cities, they like modern buildings, they like shopping. If you go to Chiang Mai [a popular destination in northern Thailand] it is more like a village than a city."
Chinese don't come here for the lady zone
To illustrate just how large Pattaya is, it boasts more hotels than Singapore, three giant department stores (with a fourth – Terminal 21 – expected to open by the end of this year) and more than 50,000 recently built condominium units, 6,000 of which remain unsold.
"For rich Chinese, London and North America are good places for their kids to study, so they buy there, but for retirement they are too far away," Ding says. "If they come to Pattaya it is only a few hours' flight and the prices here are not expensive. It's cheap compared with other big cities."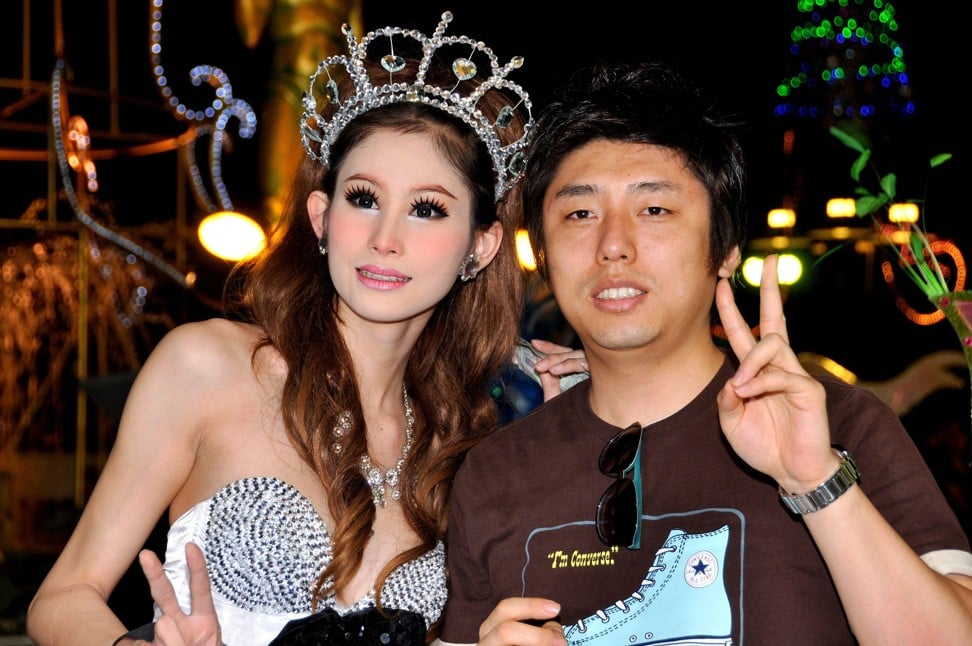 Before the Chinese, Russian tourists were the big buyers of Pattaya property, many of them investing in condominiums that they would then rent out to compatriots.
"The Chinese are now buying," agrees Mark Bowling, a partner at Pattaya Realty. He explains that Chinese buyers have purchased a third of the units available at a new 500-unit condominium project in Pattaya built by SC Asset, a leading Thai developer.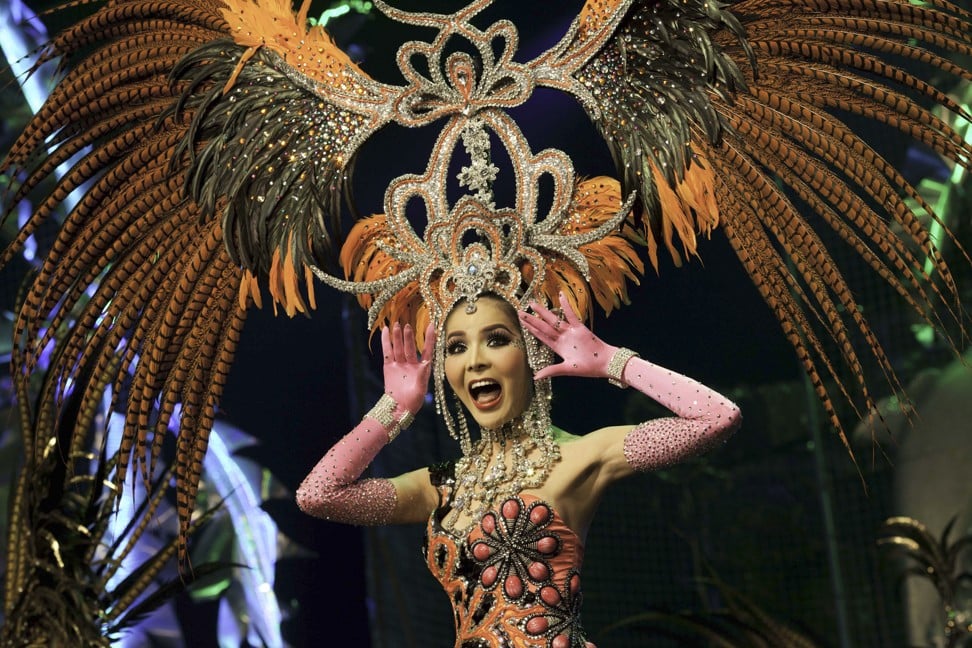 Unlike European tourists, Bowling adds, "Chinese don't come here for the lady zone."
Ding agrees, to an extent. "Chinese don't go to girlie bars, but for them the sex industry is a good thing. They think – so many freedoms. But it may be a negative factor if the husband is going to move to Pattaya with his wife."
For Guangdong tourist Chan, standing outside Tiffany's Show, it is also the Thai lifestyle that appeals to her.
"I've been to Korea before," she says. "I think Korean and Thailand are beautiful but in different ways. I like Korea for the handsome guys and popular actors, but here I like it because the lifestyle is very casual and the food is spicy."