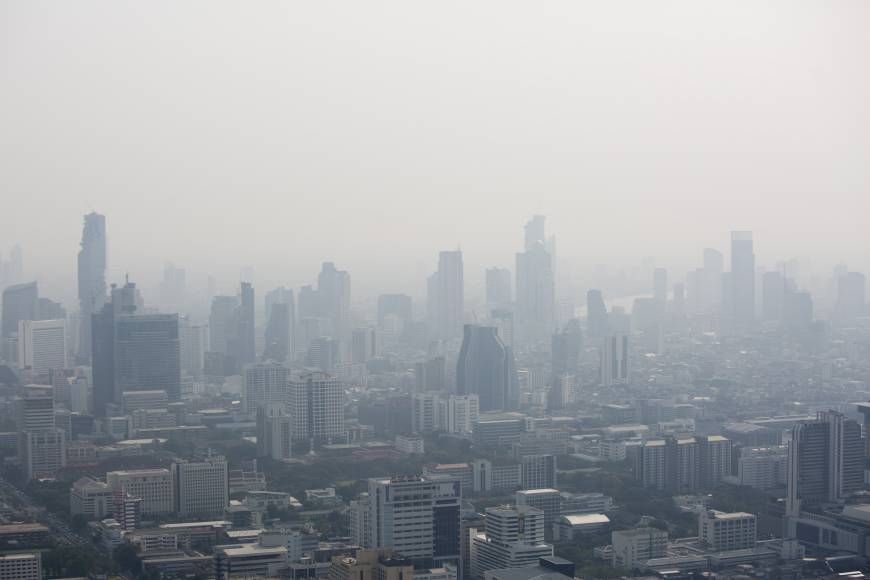 Japanese developers flock to Thai property market
NNA/KYODO
Tokyo Tatemono Co., a major developer in the Tokyo metropolitan area, is the latest entrant into Southeast Asia's second-largest economy, even as the condominium supply in Bangkok is beginning to swell.
The company recently signed a joint venture agreement with Raimon Land Public Co. to implement a 9.1 billion baht ($288 million) development involving two high-rise condo complexes, one in Sathorn and the other in Prompong — both in the heart of the capital.
It is the first real estate project in Thailand for Tokyo Tatemono, which is over 100 years old. Elsewhere in Southeast Asia, the company is taking part in development projects under way in Singapore and Myanmar.
About 400 units will be built in total, each with an asking price of more than 10 million baht. Construction is scheduled to start later this year and completion is planned for 2021.
Katsuhito Ozawa, executive managing officer of Tokyo Tatemono, said he believes Thailand's stable economic growth will continue to create more residential demand.
Raimon Land, which will own a 51 percent stake in the planned joint venture, has mainly specialized in middle- and upper-grade residences in central Bangkok.
CEO Adrian Lee said the company aims to double its annual revenue to 10 billion to 12 billion baht in the next five years in partnership with Tokyo Tatemono.
Japanese developers have been flocking to Thailand since Mitsui Fudosan Co., a leading real estate firm at home, tapped the market by teaming up with Ananda Development Public Co. in 2013 for a project involving 1,875 residential units.
Major rivals such as the Mitsubishi Estate group, Tokyu Corp. and Nomura Real Estate Development Co. followed suit via local partnerships.
The number of housing units built in 20 joint projects between Mitsui Fudosan and Ananda totals about 16,000, making it the largest among Japan-Thai alliances, while Mitsubishi Jisho Residence Co. and AP (Thailand) Public Co. have worked together on 11 projects supplying nearly 12,000 units in total.
The partnerships that have emerged include Hankyu Hanshin Properties Corp. and Sena Development Public Co., Osaka-based Shinwa Real Estate Co. and Woraluk Property Public Co., and Tokyo-based Hoosiers Holdings and All Inspire Development Public Co.
The property market in Bangkok remained vigorous in the first quarter of this year, said Nalinrat Chareonsuphong, managing director of Nexus Property Marketing Co.
"We have started to see more condominium projects that target Japanese people in Thailand and we expect to see at least four to five mega-projects come from Japanese developers this year," Nalinrat said.
A Thai real estate analyst said on condition of anonymity that Japanese investors have turned to the real estate and service sectors as "a new opportunity" to expand business abroad on the back of steady growth in the property market, especially the condo segment, after previously having focused on the manufacturing sector.
The Thai government's investment promotion schemes such as the Eastern Economic Corridor, a national project to develop a vast industrial area east of Bangkok, are prompting the expansion of mass rapid transit systems in the capital and suburban areas, encouraging foreign investors to tap into the property market.
Nalinrat of Nexus Property said the proportion of small and medium-size developers, including foreign competitors, saw a significant increase this January to March.
The rising trend of Japanese investment provides an opportunity for Thai developers to benefit from funding and expertise in innovative space management in residential complexes, the analyst said.